Return to Headlines
Mya's Promise awards grant to SPS Educator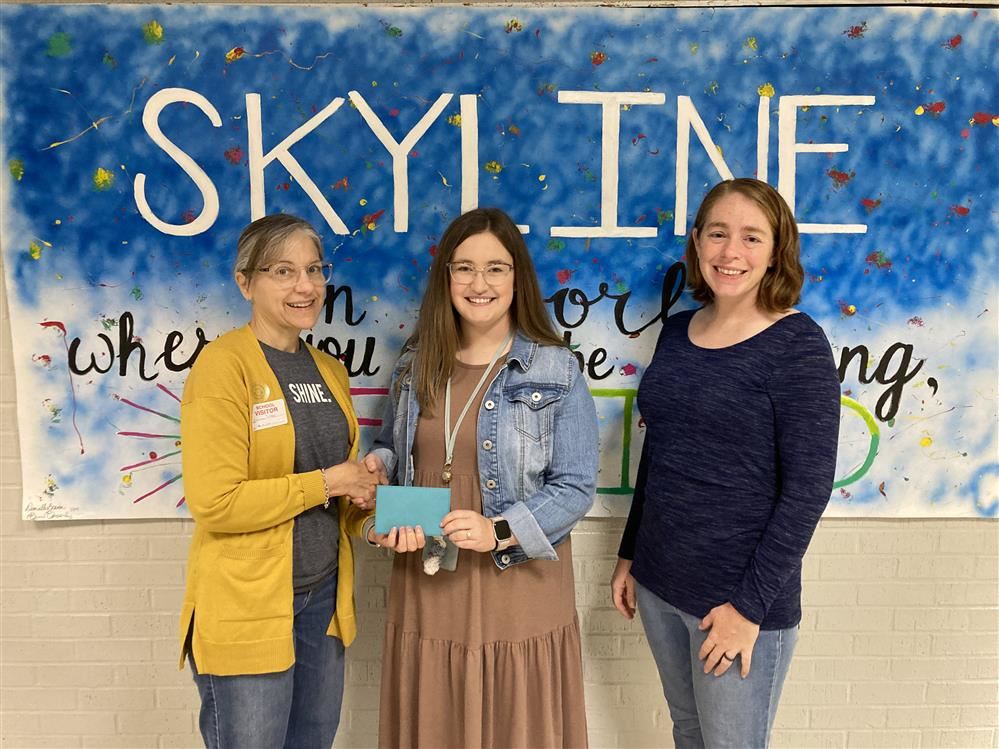 (Stillwater, Oklahoma) Stillwater-based non-profit Mya's Promise, which serves young children living with special needs and their families, has selected Skyline Elementary School Speech Pathologist Emily Theilen to receive this year's Ed Long Grant
"We are so excited to support yet another educator and therapist working in early special education at the public school level," says Dr. Malinda Webb, the organization's Treasurer. "This $500 grant will help Theilen complete training in helping children with autism acquire language in new ways."
A portion of the grant will be used to purchase an online course on Natural Language Acquisition and Gestalt Language Processing. After completion of the course, Theilen will join a national registry of NLA clinicians. The remainder of the funds will be used to purchase toys and activities that encourage language production during child-led therapy.
"A huge thank you to Mya's Promise," said SPS Director of Special Services Melisa Kifer. "Emily is such a deserving recipient. We appreciate the opportunity for our therapists to apply for the grant. Early intervention is vital to the success of so many children, and it's wonderful to have such support from our community."
The Ed Long Grant was created in 2017 in memory of the late State Senator, OSU Regent, and original Mya's Promise Board Member Ed Long. Long was an early childhood education advocate who recognized the help early intervention could provide to help children with special needs. Previous grant recipients include educators at Stillwater, Glencoe, and Yale Public Schools.
More information about Mya's Promise can be found at www.myaspromise.org, while details about SPS Special Services is available at www.stillwaterschools.com.