Return to Headlines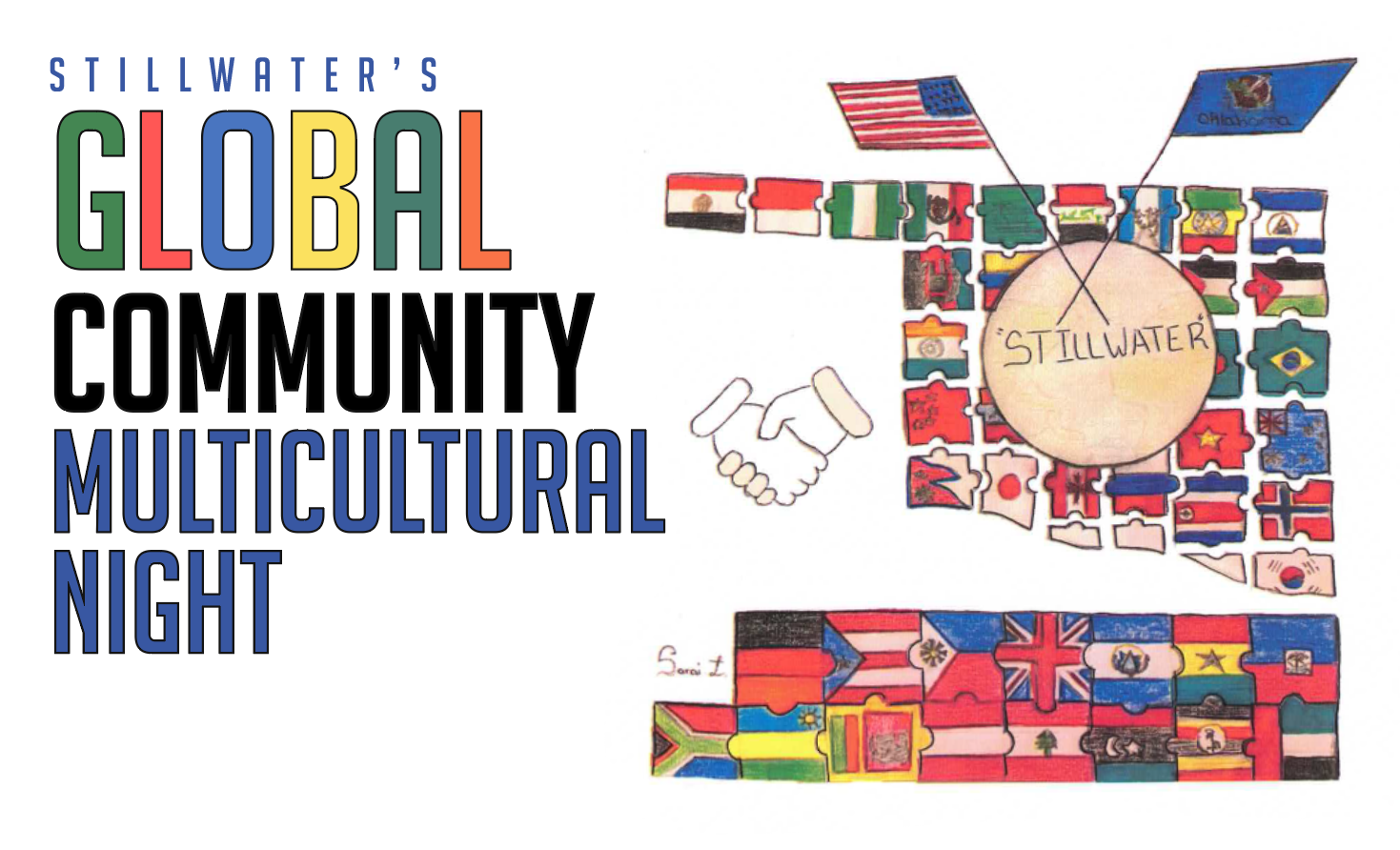 Global Gathering planned for April
(Stillwater, Oklahoma) "We are so excited to bring back this event!" says Stillwater Public Schools Diversity Coordinator Stephanie Coca of Stillwater's Global Community Multicultural Night scheduled for 5:30-7:30pm, April 29 at Stillwater Junior High School.
The district began the annual event more than ten years ago as a way to welcome international families to Stillwater, and as an opportunity for teachers and principals to get to know those parents and students. Over the years, the event expanded to include Oklahoma State University College of Education, Family Resource Center, and English Language Intercultural Center, the Stillwater Public Library, and other community organizations and businesses.
"Unfortunately," Coca says, "Multicultural Night took a pause during the pandemic."
Multicultural Night features food, music, dance, and art from many international cultures, along with information about businesses and organizations in the community. Coca says that while they have dancers and singers signed up, the event is still seeking additional performers and encourages anyone interested to contact her.
Our Daily Bread, CAIR, Payne County Youth Services, YMCA, Wings of Hope, Stillwater Parks and Recreation, Stillwater Public Library, OSU Education Students, SHS International Support and Service Club are all scheduled to attend to provide families with information and answer questions.
"We want to make sure that families and individuals from around the globe that have settled here or are visiting us during their studies at the university feel welcome and supported," the coordinator says. "This is a chance for our international families to learn more about American culture and for Americans to learn about other cultures from families visiting or settling here from across the world."
There is no registration fee to attend the event, but visitors are encouraged to bring a favorite dish to share. "We typically have anywhere from one hundred to three hundred people attend," Coca says, "so attendees will have the opportunity to sample a wide variety of foods from around the world."
Anyone seeking more information or wishing to participate or perform should contact Stephanie Coca at [email protected].