Return to Headlines
A letter from a departing Board Member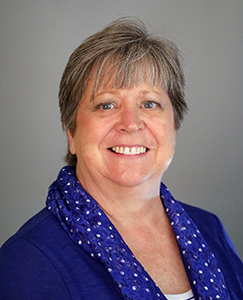 The past couple of years, my go-to phrase for Stillwater Public Schools has been "moving forward" and now is no exception. I will not be running for Ward 4 SPS School Board. There are some great community members who have expressed an interest in doing so and I am excited to help support the person who I believe can bring out the best in SPS.
I have spent my entire adult life in some form or fashion supporting the education community and will continue to do so, but in limited ways. This past year has been a challenge for my family and we are looking forward to the blessing of an addition to the Wright Family!
SPS has had and continues to have some of the best educational staff in the State if not the region. I have had the pleasure to parent with, work with, serve with, and serve for these people for over four decades. The opportunities for SPS children exceed that of most school districts-- public, private, or otherwise. I believe more than ever that the opening words of the SHS fight song rings true now more than ever "Stillwater High united, working together . . ."
My sincere thanks to the other school board members I have had the privilege to serve alongside. The time, dedication, and heart each every one of them give to SPS is priceless. Thanks also for the support from the community I received as a school board member from my campaign through the end of my term. There were tough decisions to be made but I firmly believe that SPS is moving in the right direction with the right people.
Students and the hard-working SPS staff at all levels who work tirelessly with and for the children do NOT need to be caught up in the political whims of a few who find it attractive to gain personal attention. Time and effort are precious and they need not be wasted on anything other than educating the children.
Stillwater is a great place to live and raise families. We are not perfect but we are purposeful and we are diverse. Joe Bob and I came to Stillwater via OSU like so many do. The community opened its arms to us and we have had the honor and privilege to give back when the opportunities arose.
Please vote in ALL elections. Every vote counts just as every person counts.
Moving forward and with gratitude,
Melody Wright