Return to Headlines
OSU Follies Raises $90,000 for SPS Performing Arts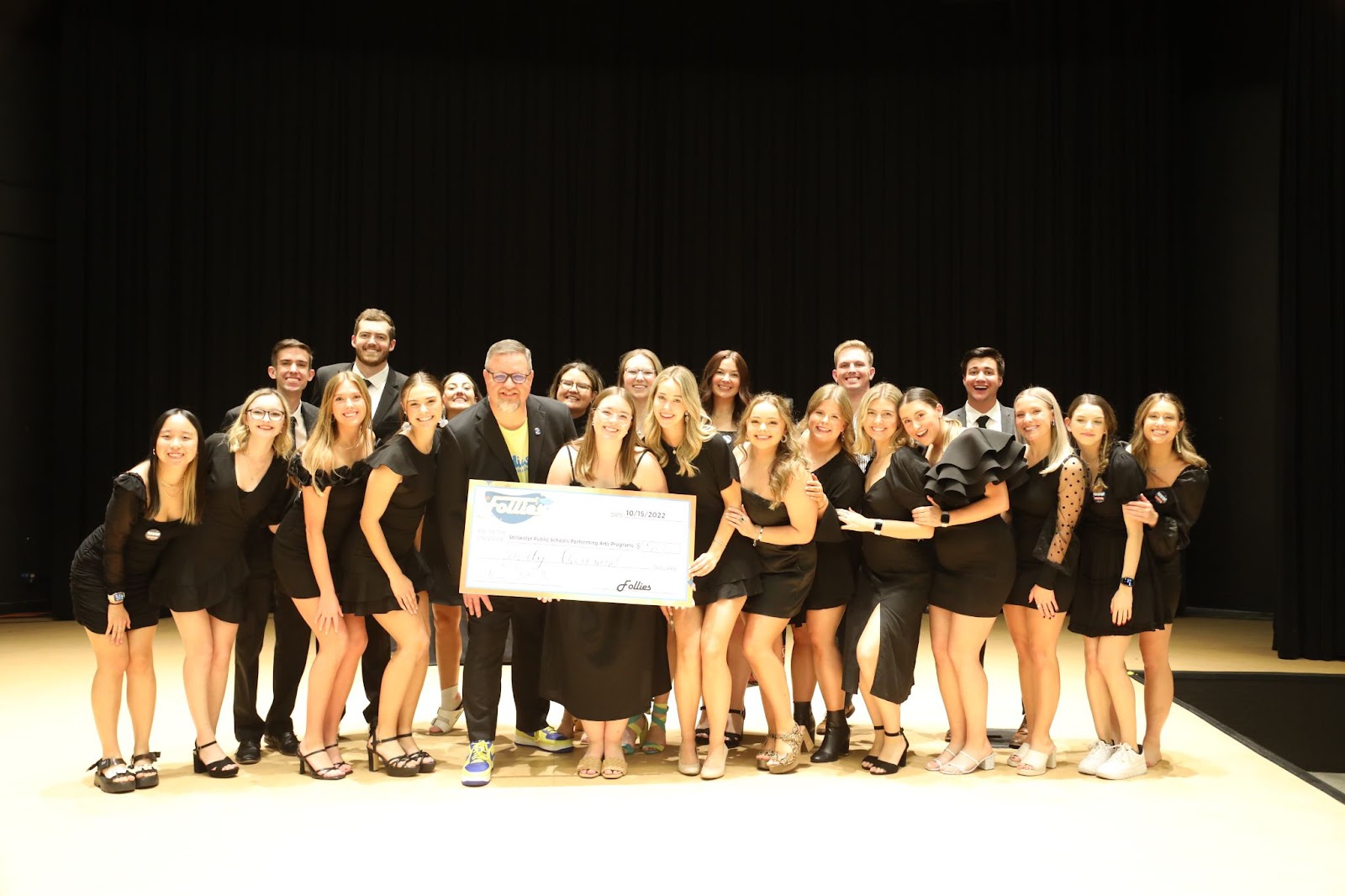 On Saturday October 15, OSU Follies presented a check to Stillwater High School Principal Walter Howell for $90,000 to support performing arts at the school and throughout the district.
"We were so excited to be able to offer these funds to SPS," says Reid Rector, Graduate Assistant for Shows and Programming. "In the 51 years of Follies, our previous single-year donation record was $57,000, set last year. Our goal was to surpass that total this year, and we were floored by the generosity of our donors."
"At SHS, and throughout all of Stillwater Public Schools, we pride ourselves on helping students find a home, a group to belong to, and for a great many of our students, the performing arts is that home," said Howell. "I am immensely humbled by the generosity of the Follies committee and everyone who donated to our program."
The funds will be shared between ongoing Performing Arts Center projects and the district's secondary performing arts programs - band, orchestra, choir, drama, and tech theater.
A recording of Follies' October 15 performance and awards ceremony can be viewed at insideosu.com.